I'm really excited about these products for my September favorites...like really excited. When life's got me down, I try to think about how happy these little things can make me. Sometimes the little things can be a saving grace, and I'm definitely feeling that way today. Just looking at this photo makes me happy, and when it's one of those days where everything seems to go wrong, I know I try to find solace in some of my favorite things. Whether it be a tiny vial of perfume, a glittery eyeshadow, or just a yummy scented product, this is my little reminder to try to find joy and happiness in the little things.
Now to be less depressing, how is September already over!? I swear it just started! I received lots of happy packages this month, and discovered some new gems. And some of my favorites were rediscovered as I already had them in my stash. I also included a bonus favorite!
Fortune Cookie Soap There's No Place Like Home Leave In Conditioner -
I somehow managed to snag this in the Fall Launch, and it smells so good! I am really enjoying this leave in conditioner, I am running out of my regular Beauty Protector stuff, so this is a perfect substitute for Fall. It smells like apples and cinnamon, and makes it so I can actually comb my hair after I shower. I just jump out of the shower, towel dry my hair a little, spray this in my hair, comb through, and then air dry. The scent doesn't linger for long, but it works well as a detangler.
Fortune Cookie Soap Zero Dry Shampoo -
I had run out of whatever boring dry shampoo I was using before I ordered this one, so I had to try Fortune Cookie Soap's version. I don't quite know if it beats my favorite Klorane, but it's pretty great. It would be terrible to travel with though, so do not attempt. The little metal closure at the top swivels to "open" and "close" but I've found it doesn't actually close. Also the trick to using this without feeling like you have clumps of product in your hair, is to leave the product in the closed position. The product still comes out, but it doesn't let the clumps through the top. So all you get in your hair is the powder, and no clumps! Oh also this smells like peppermint and pumpkin...yum!
Haunt Beguiling products -
I just recently had these arrive, and while I am going to be doing a full review on them soon, they smell awesome! Unfortunately it's all sold out at the moment, and there won't be a Fall collection, but come Winter, I will be stalking their website for new products. Most of these are fruity scents, and amazing ones at that. I got three skin glossing oils, one perfume, and one scrub. And how pretty is that packaging!? Seriously, tune in for the full review coming soon, this stuff is good!
Shiro I Tried + Shiro Doge + Glamour Doll Eyes Lovers Lane -
So I did a modified look like this for my 5 year anniversary dinner with B, over Glitter Fix that was so pretty but I didn't get a picture. I redid the look just over primer, and this is what it looks like! Shiro Cosmetics I Tried is over the inner half, Shiro Doge is the brow highlight, there's a tiny bit of
Glamour Doll Eyes
Her Revenge in the middle, and
Glamour Doll Eyes
Lovers Lane in the outer corner. It's really pretty! Unfortunately the
Glamour Doll Eyes
shades are discontinued and are no longer sold, but the Shiro shades are still available and they are totally worth getting!
Top drawer of Memebox stash: Lower left is a box full of masks. And the top right is a larger mask, but underneath there are products too. All the rest in this drawer is skincare.
Middle drawer of Memebox stash: More skincare. A few Missha cleansers.
Bottom drawer of Memebox stash: Everything else. All makeup and other cosmetics that are not facial skincare, except sunblock. That's in here too.
My Memebox stash -
Uhhh....I may have a large Memebox stash. Like 3 drawers full. This doesn't even include the items I currently am using in my bathroom, and the products I just got in the mail. Before, I had everything still in it's respective box, stacked on my desk. Let's just say the tower was getting unwieldy. So I cleared out some space in this 6 drawer unit I had, and Tetrised everything in here. I even managed to fit another box worth of products in here after these photos were taken, so I think it will accommodate a few more smaller items. But organizing this was so fun, I'm thinking of taking it all out and seeing if I can make it fit more snugly. That's normal right? I've always been great at the great art of Tetris organization!
Black Phoenix Alchemy Lab Dorian -
I forgot how much I like this perfume, it's such a great scent for any occasion really. I wore it to my anniversary celebration, I wore it out shopping. I wrote a full review on it here, but the scent carries well too, so if you want a scent that has a good silage, I would recommend anything by BPAL.
Miguhara B.P Cream -
This came to me in a
Memebox
Collaboration with Coffee Break with Dani, and Dani's right this stuff is amazing. It's marketed as a primer, but I really like using it by itself instead. I just put this on after my skincare routine in the morning, and it makes my pores disappear, it makes my skin tone even, it makes it look like I have makeup on, it covers up any dark spots, it pretty much does everything. I am dreading the day this runs out as it's kind of expensive and hard to find. I am tempted to stock up on it anywhere I can find it. I almost wish I had bought multiple Coffee Break with Dani boxes.
Beauteque Minerals Exfoliating Brush -
I received this in my September Beauteque Beauty Bag, and you use it as an exfoliating brush with your facial cleanser. It's so soft, and so nice to wash your face with, I love it! I was generous enough to leave it for B at his house for now, but I want to steal it back! The only tiny gripe I have with it, is that the bristles are so soft that sometimes it's hard to keep the cleanser in the areas you want on your face. I've gotten pretty close to getting it in my mouth, nose, or eyes. But if you wash slowly, you can get it in only the places you want.
Haus of Gloi Hazelnut Mocha Latte Lip Balm -
This lip balm is so yummy smelling! I keep this in my purse, along with the 20 other lip balms I keep in there, but this is the one I always grab for. It's so moisturizing and soft, and it really does smell like a hazelnut latte.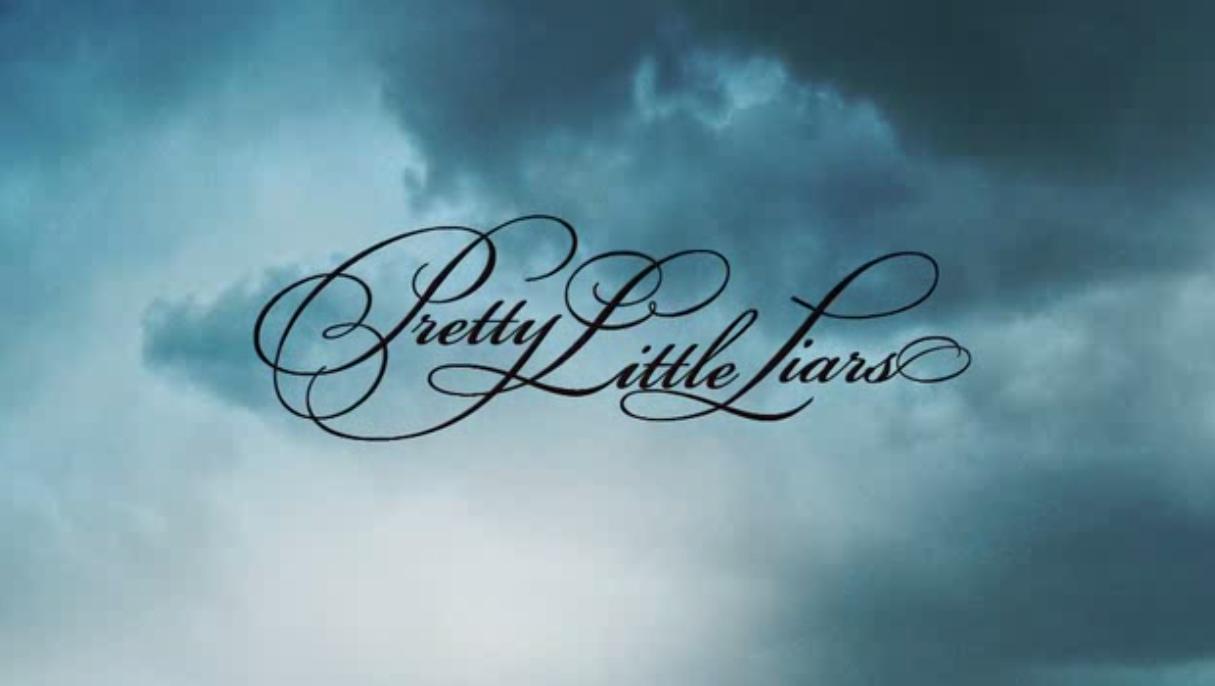 Bonus Favorite: Pretty Little Liars TV show -
Who here thinks this show is terrible, but oh soooo good!? *Raises hand* I admit, I started watching it to understand the references for an upcoming Glamour Doll Eyes Pretty Little Liars inspired collection (how geeky am I?), and now I am hooked. Like so addicted. I thought this show was going to be like Gossip Girl all over again, I read those books in high school (before they were cool), but the TV show was terrible. This one...pure gold they've got there. Sure the acting is pretty bad at the beginning, and the girls are so dramatic and sometimes annoying, but the story...so compelling! It's like a trashy murder mystery novel in TV show form. And those outfits! I want to raid their closets. Plus, the boys are cute, and it's just such a great guilty pleasure show. I haven't had one of those in a while.
That's it! All my favorites from September! Did you have any favorites for Septemeber? Let me know in the comments!
Disclosure: This post contains affiliate links!